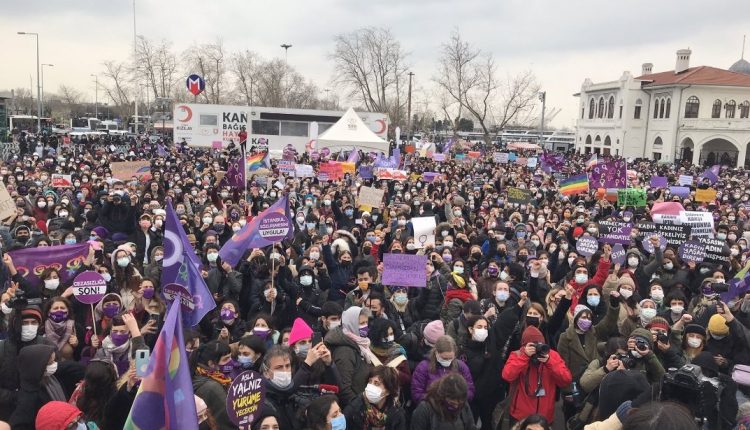 The One-Man regime, which had to shelve the discussions on the Istanbul Convention in face of the persistent struggle of women last summer, now tries to bring the process to an end as a "fait accompli" by announcing Turkey's withdrawal from the Istanbul Convention with a midnight presidential decree.
Rights gained through struggles cannot be erased by fait accompli decisions!
This decision is null and void! The Istanbul Convention belongs to women fighting for their lives and rights! It is an important achievement of the women's movement and the whole society in combating gender-based violence.
As women, LGBTI + and workers, our struggle against this government fed by misogyny, LGBTI+-phobia, hatred, violation of rights, oppression, denial, and lies is universal! We will not give up on the Istanbul Convention!