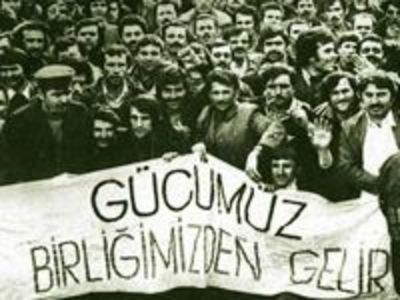 Turkey is heading towards a milestone election. Being unable to prevent economic constriction rapidly drags the country to an economic crisis. In the meantime the pie is getting smaller, making conflicts and contradictions in AKP gradually apparent. Erdogan pulls the strings of AKP from White Palace, which increases fragility instead of strengthening him.
Turkish Lira has lost 12% of value against the dollar since the new year, while economy has grown only 1,7% during the last quarter. Still, export revenues decreased 13% in February. On the other hand total debt stock of country has reached up to 672,9 billion dollars and the rise of the dollar has increased cost of debt by 38,5 billion dollars. Unemployment is around 10,7%, back to the level of four years ago, and this rate is almost 25% for the youth. Instability and crisis environment in the region is putting hot money inflow in a difficult position, which has been sustaining economy so far. Deepening of the political crisis, triggered by Gezi Revolt and thoroughly revealed by corruption operations, expedites turning of foreign capital towards centre countries. Shortly, "economic stabilization" bubble of AKP is about to burst…
This situation also makes fractures within AKP more and more visible. Erdogan's impeachment of Central Bank governor and Minister of Economy, who had been his companion for years, for betrayal in order to prevent being charged for a potential economic crisis; conflict between Erdogan and Davutoglu on MP candidacy of Hakan Fidan, undersecretary of MIT (National Intelligence Organization); explanation by Abdullah Gul against presidential system; Bülent Arınc's explanations opposite to Erdogan in almost every respect… These examples show that the coalition of AKP is scattering.
On the other hand, deepening political crisis and economic constriction lead AKP to accelerate its attacks targeting workers. Last examples like banned strike of metalworkers and internal security package point that preventing attempts like Gezi in the upcoming period is on AKP's main agenda.
Therefore, June 7 elections have great importance in terms of new constitution, presidential system and solution process. All economic and political indicators show that it's becoming more and more impossible to end solution process in accordance with the demands of Kurdish people. On the other hand, it is very obvious that new constitution and presidential system will be a regime which is enemy of the workers and more oppressive for workers regarding particularly strike and organization bans and job security.
Examples like metalworkers' resistance against union and bosses and victory of Boydak workers last month signal that the possibility for workers' movement to gain a new speed in the upcoming period is getting stronger.
In the current situation the need for a political alternative, which is based on breaking loose from imperialism and capitalism, targets furthering mobilization of Kurdish people in line with self-determination, highlights demands for job security and removal of all obstacles against right of organization and strike, raises the watchword of constituent assembly for preparing constitution in favour of workers and labourers is getting more crucial. As IDP, we will determinedly continue to work in this direction and struggle to form the largest alliance possible within labour powers.
However, considering the fact that a worker-labourer alternative in this direction has not been created yet, we call for vote for HDP in June 7 elections to concretize our support for mobilizations of Kurdish people, to downgrade AKP in number in the assembly and to prevent the regime from becoming more authoritarian with the new constitution and presidential system. This call for vote is also a call to Kurdish labourers, who establish the base of HDP, for the unity of working class. We support Kurdish people's struggles against turning their rightful demands into a matter of negotiation. We call to expand class mobilizations which are the sole guarantee of peace and freedom!