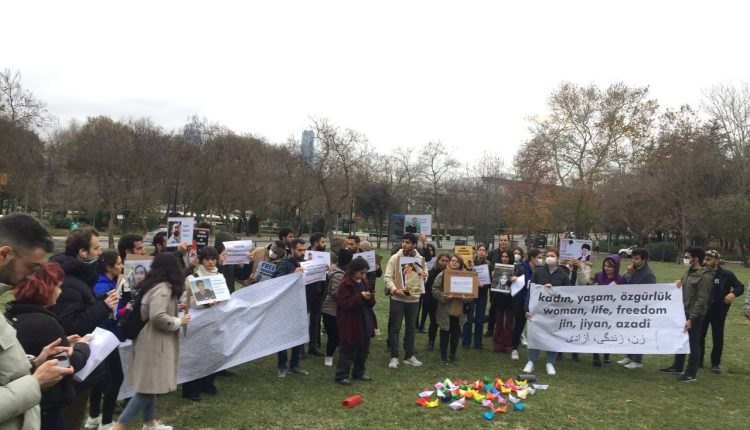 Campus Rally for Iran: Istanbul Technical University
Yesterday on November 30th, dozens of Istanbul Technical University students came together for a united campus rally to support women, students, workers, and all the people of Iran in a united action with the students of more than 200 universities around the globe.
In this gathering, that was held in the most crowded open air area of the university, Iranian students alongside Turkish students sang revolutionary shanties while holding banners including the names of all who have been killed (the ones that we know of), the pictures of some of the imprisoned and killed, and "the woman_life_freedom" slogan. A number of tutors, activists, and reporters also joined the rally.
This gathering aimed to raise awareness among the academic community about the continuation and importance of the Jina uprising and to seek the academic community to stand in solidarity and declare their support of the movement. In the end, students read a statement on the mentioned subject, and the university echoed with revolutionary chants.
As the university had refused to officially give permission to this rally, more than 20 students who had come from the other universities of Istanbul could not enter the university. Hopefully, considering the peacefulness of the gathering, the university would collaborate with the students in the next event, seeing that till the fall of tyrants, the students will be in defiance.
We, the Iranian students, call on students, tutors, and all the academic community to believe in the importance of the support of the academia and stand with us for woman, for life, and for freedom.