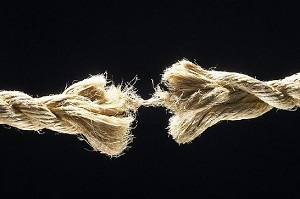 Vote for HDP against the dirty war and the presidential regime!
For disengagement from capitalism and repressive regime: Constituent assembly and workers-labourers' government!
The President Erdogan, who was unable to receive majority of the votes required for the Presidential regime, declared the re-election to be held on November 1 on account of the fact that there was no compromise in consequence of coalition talks. Repeating an election at intervals of 4 months didn't happen in the history of Turkey before.Erdogan expressed that the regime in Turkey had changed with the presidential election by people, which proves the anti-democratic and corrupt core of the regime in Turkey. This declaration also means that a potential change in regime towards the Presidential system can be actualized easily in case AKP receives votes enough to gain "550 local and national members of parliament". However, it is obvious that this change in regime will mean "civil war regime" for peoples of Turkey.
Towards November 1…
November 1 elections aim to primarily eliminate the legitimacy and validity of the results of June 7 elections and to exclude HDP, which obstructs Erdogan on the way to the presidency, from the democratic politics by dropping HDP below the threshold or rendering it illegal. Therefore, all kinds of shady methods, manipulations and every other means required for a presidential system mentioned above will be used in this election. Because it isn't possible to talk about a fair and free election while holding the election was still a matter of debate just a few weeks ago and the state of emergency in Kurdish towns still continues.
If YSK (Supreme Electoral Council) approves, the election won't be held in some neighbourhoods of Cizre, Silvan, Bitlis, Hakkari, Silopi and Batman for the moment through enforcements like emergency state and upon the demands of local governing authorities who are now information channels of Erdogan. In other words, voting places of 26,031voters will be moved for "security" reasons. It was demanded to combine ballot boxes in Erzincan by showing 1987 issues as reason, even though there isn't any attack in Erzincan recently. In addition, the increase of 339,000 in the number of voters in 4 months shows that election manipulations keep going again at full steam.
AKP at the turn of June 7 – November 1
Attacks towards HDP's provincial organizations started within the period before June 7 elections, bomb blast in Amed demonstration and attacks to the vehicles on the way to the demonstration were all aimed at preventing HDP's probable victory. However, these aims failed to be successful and HDP made this election threshold non-functional with a landslide voting rate. In the following period, 32 socialist university students who wanted to help in Kobane were murdered. The towns which didn't vote for AKP in June 7 election were penalized under the name of private security implementations while political responsibility of this massacre belongs to the Palace and its government. Political-military operations initiated by the government in this period enabled the declaration of private military security zones in more than 100 places in Kurdish towns and increased government pressure. Tens of civilians were killed on streets and at homes in Cizre, Lice, Silvan, Varto, and were tried to be disciplined with hunger and thirst. Country-wide series of lynchings towards all opponents like the Kurds, leftists-socialists and Alevis started, the press and the opposition were tried to be intimidated and supressed. The created nationalist hysteria was instigated by the Palace via "one voice against terror rally". Every step in this way can be considered as an effort to recover a completely corrupted and unlawful governing power which goes to any lengths to keep privileges.
What does Turkey need?
Within the frame of these affairs, we call for vote for HDP to stop the presidency project that will give way to a much more repressive regime of the Palace, and to support Kurdish people's struggle for freedom. However, we will repeat that Turkey doesn't need an early election, but a change on basis of labour, democracy and freedom in anti-democratic electoral system, in the assembly as its result, and in the constitution of September 12 which brought about them all. Today Turkey needs an equal and fair election without threshold and obstacles; a constituent assembly that provides economic and social security, establishes political democracy, assures a permanent and honourable peace and right of self-determination of Kurdish people, comprises everybody supporting labour and freedom; and a workers-labourers' government guaranteeing all these measures!
Workers' Democracy Party, September 30, 2015